To convert facebook profile to page or changing your profile into page is possible and easy to do, it just requires you to follow some steps
Hi guys, in this article I will be given clear explanation on how to turn your profile into page. You might be asking in your mind, what does it mean? How is it done? Is it possible to turn Facebook profile to page?
Yes it is possible to turn your profile into page, what are the benefit and is it done?
The main important of convert facebook profile to page is that once you so it, all your friends will turn into like automatically, which means Facebook will automatically added them to your page and make them your fans automatically.
Means, If you have 4,000 friend and complete this steps am going to show, you will have 4,000 page likes on your page directly
Tips To convert facebook profile to page
You can turn your page into profile anytime, but I will advice you to get more friends on Facebook before doing it.
1: Login on to your Facebook account, click on the help center
According to Facebook
"You'll have a profile and a Page after conversion.
We'll transfer your profile picture and cover photo to the Page.
The name on your profile will become the Page's name.
Tools to help you move info from your profile to the Page will be available for 14 days after conversion.
You can choose friends from your profile to automatically like your new Page, but posts on your profile won't be carried over to your new Page.
You can manage the Page from your profile."
2: Click on the link blow the above article in your Facebook page
3: The then your profile will be automatically turn into page and you will have to select the friends you will like to add to the page, you can simply click on select all and get it all done.
Note: The name on your page will be as the same as the one on your profile, which means if your profile is Ola Olamide, then your page will also be Ola Olamide. Luckily you can still get a custom URL like this www.facebook.com/iporich1
Of you have any questions or doesn't understand, feel free to comment on the box, I will reply as soon as possible to your quest.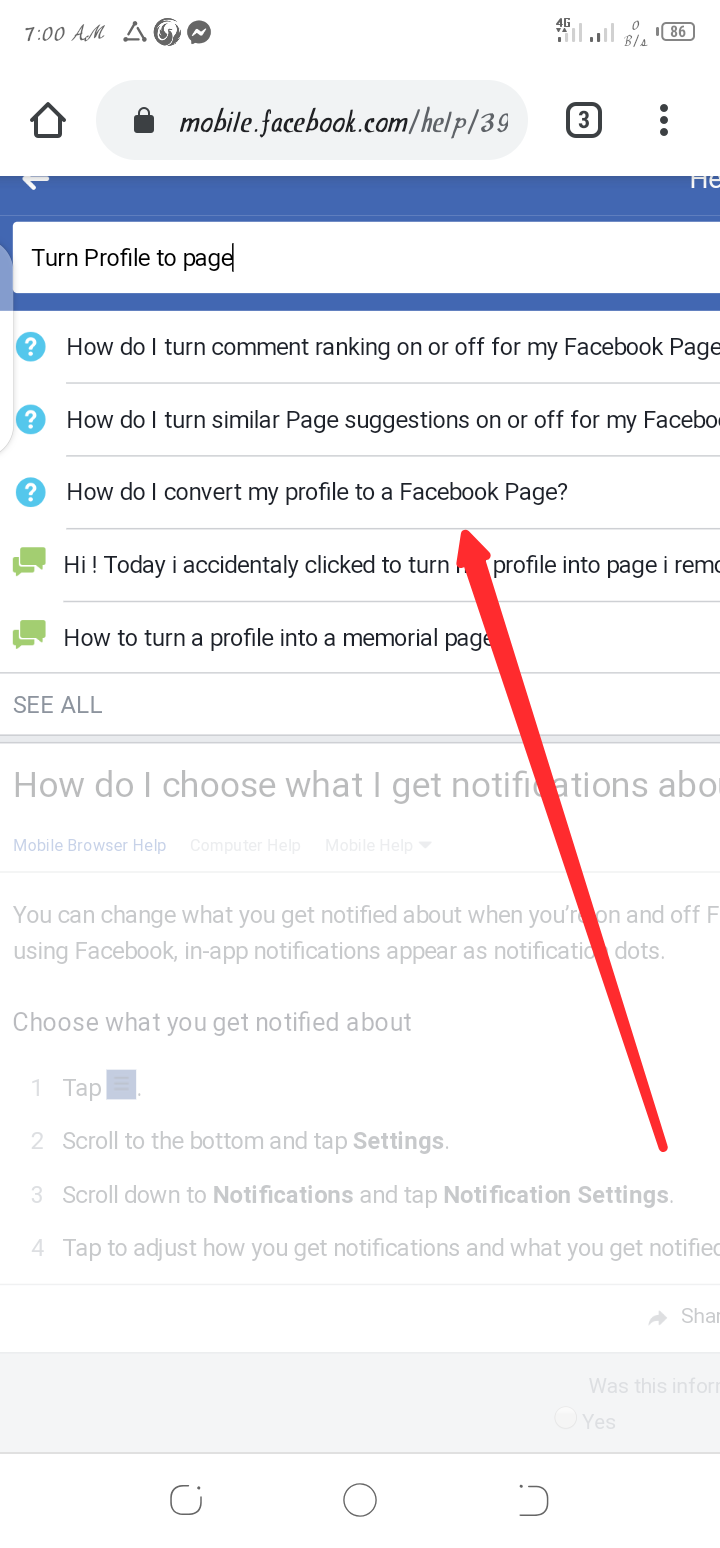 In conclusion, converting your profile to page is good in some area and doesn't in some area. Converting your profile into page let you gain more likes easily, but with different or irrelevant page with, which might not be able to change .
We are sorry that this post was not useful for you!
Let us improve this post!
Tell us how we can improve this post?